Have you been using Vonage phone services for a long time? And now you want to cancel your Vonage plan for some reason. And you did a lot of research on how to cancel Vonage. 
But you are not able to find the correct info regarding this. In this article, you will get all the information related to the cancellation of Vonage.
What Is Vonage?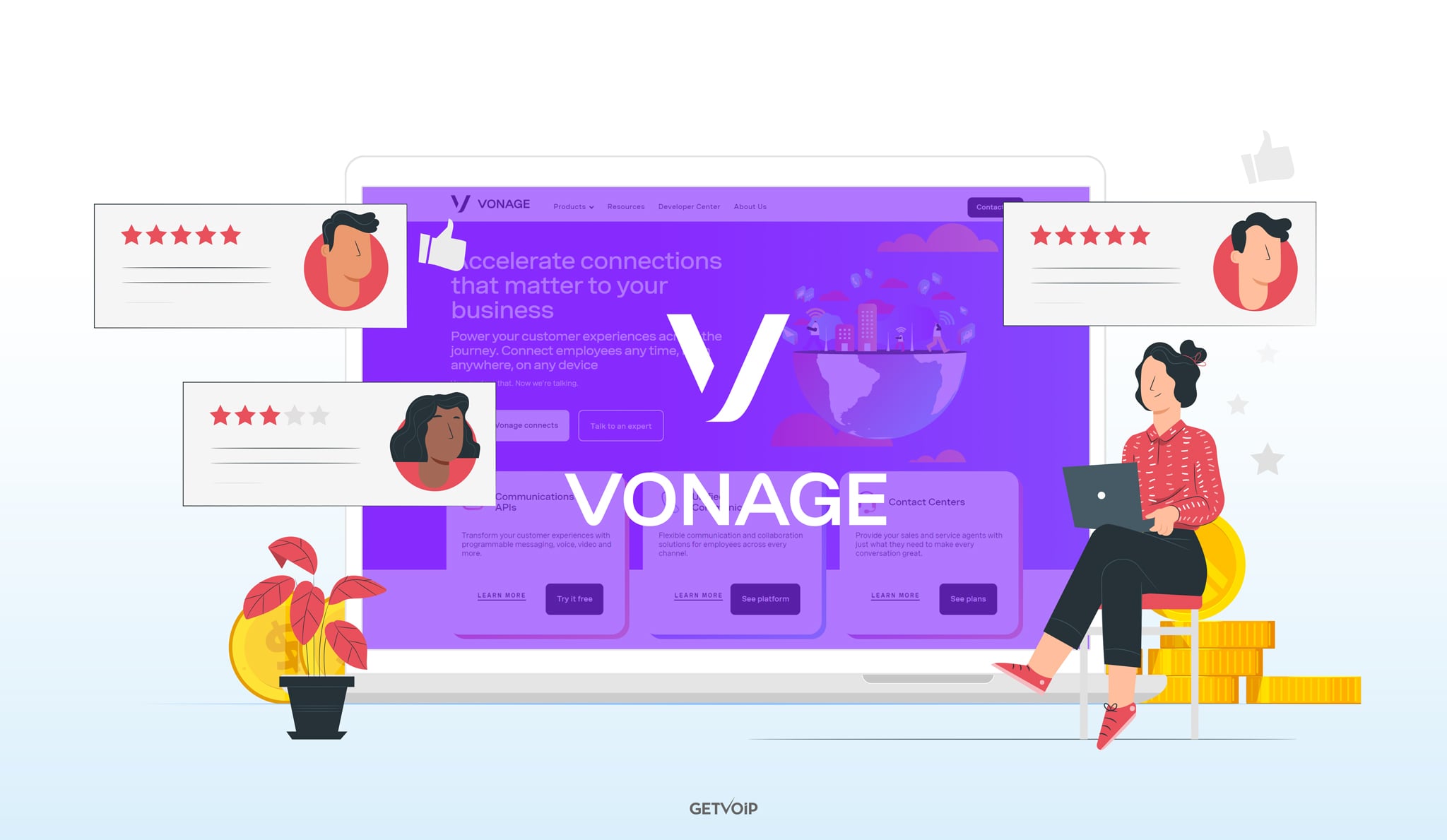 Vonage is an American cloud communication platform that was founded by Jeff Pulver and Jeffrey A. Citron in 2001. It is headquartered in Holmdel Township, New Jersey. Its objective is to make communications more flexible, intelligent, and personal. It provides unified communications, contact centers, and programmable communications.
Vonage provides various communication benefits to the customers. Vonage has more than 2000 employees as a team and workforce. It also offered unlimited learning opportunities, and it recognized its team's exceptional performance. Vonage team brings their passion for working and solving customers' problems and issues. And in this way, it operates as one global team.
Vonage provides flexible communications services as it is one of the world's best API(Application programming interface) platforms. It makes it possible for customers to communicate or connect on any device through using cloud-hosted voice, chats, videos, and SMS(short message service).
Vonage Subscription
To avail of the Vonage cloud communication services, you need to sign up with a Vonage subscription. Vonage has different plans for different services. Its subscription plans are inexpensive when compared with its excellent communication services.
Its base plan costs $9.99 per month in the first year, and after the first year, you have to pay $24.99 per month. And its Globe Philippines plan starts from $14.99 for three months to $29.99 per month. 
Vonage offers a 14-days free trial to satisfy its customers with the services. If you are not happy with the Vonage service, you can cancel your subscription.
Do You Want To Cancel Vonage?
Vonage does not allow you to cancel your Vonage plan online or through email. If you wish to end your Vonage services, there are only two ways to do the same. 
You can do it easily on your own in just a few minutes. Only you need to follow the below-mentioned steps for a particular method to terminate your voyage subscription;
Also Read: How to cancel Ooma?
How To Cancel Vonage By Phone?
Vonage offers its "phone service" to cancel the Vonage subscription. You can contact Vonage via phone to cancel your service, and you just need to make a phone call to the Vonage helpline line number given on its website.
Vonage helpline number: 1-732-944-0000.
These are the timing that will work to connect with Vonage customer care service;
Monday to Friday: 9 a.m. to 12 midnight ET
Saturday to Sunday: 9 a.m. to 7 p.m. ET
For Spanish-speaking representatives:- Monday to Saturday: 9 a.m. to 8 p.m. ET 
You need to follow the listed steps;
First, "Connect'' with Vonage customer care service, contact the above-mentioned helpline number.
"Request" customer care to cancel your Vonage service.
You will have to give a proper reason for "Why you want to cancel your Vonage subscription?"
"Tell your details" to customer care, your name, residential address, billing numbers, and other related information.
Now your service will be canceled by Vonage.
And you will get a confirmation SMS from Vonage regarding your subscription cancellation.
By following the above steps, you can cancel your Vonage subscription whenever you want to.
How To Cancel Vonage By Donotpay?
You can also opt for this choice to cancel your Vonage subscription. Donotpay is the alternate option that you can select to cancel Vonage rather than via phone.
This method includes very easy and simple steps that you will need to follow;
First, open "DoNotPay" in your web browser.
"Login" to your DoNotPay account.
Then select the "Find Hidden money option".
Type in "Vonage" in the search box.
Then you will have to wait for the confirmation message.
DoNotPay will notify you about this when your request is accepted.
Frequently Asked Questions
How much does it cost to cancel Vonage?
If you wish to end Vonage before your minimum contract term has expired, then you need to pay Early termination charges. Also, you may have to pay other account fees as per the Vonage cancellation policy.
Can I suspend my Vonage account?
Yes, you can suspend your Vonage account whenever you want to. When Vonage suspends your account, you WILL have access to the limited services.
You will be only able to 
receive calls 
Log in to your online Vonage account.
Make a phone call to the "911" emergency service or Vonage helpline number. You will not be able to call any other outgoing calls.
You have access to NAN (Network Availability Number) and Voicemail.
What happens when my Vonage account is disconnected?
When your account is disconnected, you will not make or receive calls. Your account will be disconnected when 
The service is cancelled by you (account holder). 
The contact number is ported or transferred.
Non-payment behavior will continue beyond the suspension period.
How do I contact Vonage customer support?
You can contact the Vonage helpline number or emergency service whenever you need it.
Helpline number; 1-732-944-0000.
1-888-616-6414 (24/7).
This is the helpline number that is available for 24 hours. You can contact this number anytime you face any issue with your Vonage account or service. 
You can also connect with the website for any support;
https://businesssupport.vonage.com/enterprisehome
Is it easy to cancel Vonage?
Yes, it is easy to cancel Vonage, but there are only two ways to cancel the Vonage subscription. The first one is via phone service, and the second is by DoNotPay. Both methods are very easy and simple, and anyone can easily use those methods to cancel their Vonage service.
Can I transfer my Vonage number?
Vonage business cloud services make changing users' profiles, passwords, and other related settings easy. This is one of the best things about Vonage that every user likes the most. 
So, yes, you can change your existing Vonage Phone number to a different or another one. But for doing this, you need to pay an activation charge of $9.99.
Is Vonage going out of business?
Yes, Vonage is going out of business as it was seen that Vonage Mobile was discontinued on February 28 in 2020, and it was discontinued to avoid losing any existing call credits.
Well, Vonage is one of the best cloud communication services. But if you want to cancel your Vonage subscription as per your choice, you can do it easily from comfort at your home. You just need to follow the above-explained ways and steps, and you can easily cancel your Vonage subscription.